Four-Day Weeks for the 2022-2023 School Year
Attention, Wolves! Starting in August, Newburg Public Schools will be operating under a four-day week. School will not be in session on Mondays. Click here to view the 2022-2023 calendar. Click here to view the frequently asked questions about our four-day school week.
Get Ready for the New School Year!
School supply lists are available to view! Click here to see your student's supply list.
Mark your calendars! Meet the Teacher Night will be on Thursday, August 18th from 4:30 PM to 7:00 PM.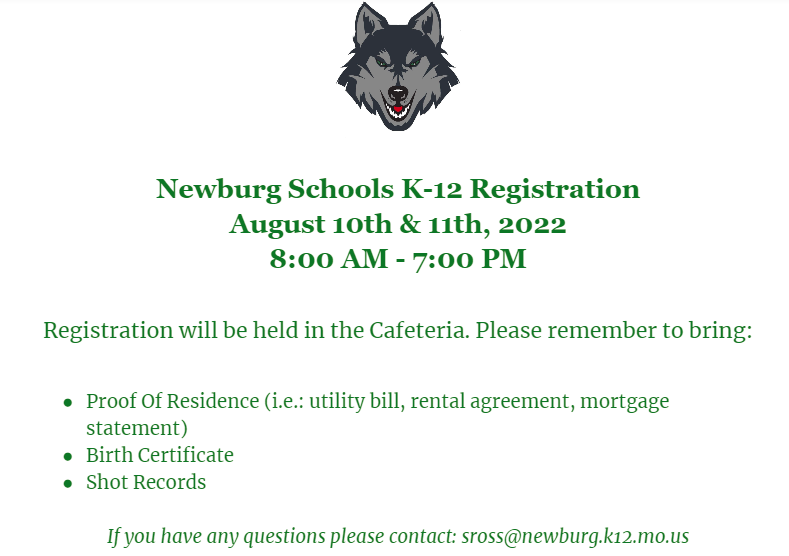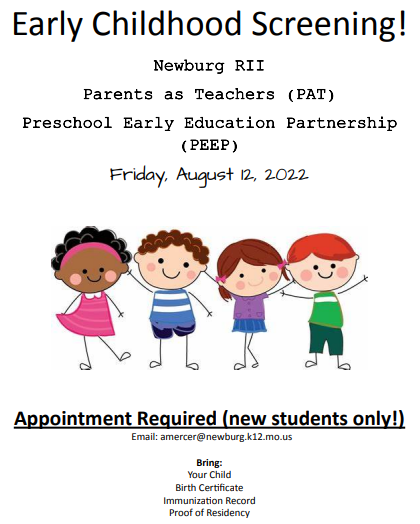 ---
Re-Entry and Covid Contingency Plan uploaded August 2020, Updated June 2021, Updated December 2021

Student Accident Insurance
Our school/district has selected the Student Insurance Plan from K&K Insurance Group to make
reliable coverage available to parents. If you don't have other insurance, this plan may be a resource to
consider. Additionally, even if you have other coverage, this plan can help fill expensive "gaps" caused by
deductible and co-pays. Coverage may be purchased at any time during the school year by visiting
www.studentinsurance-kk.com
Want to be notified of school related updates via text messages? Simply email help@newburg.k12.mo.us with your student's name, grade, and what phone numbers you wish to be contacted on.
Can't find something on the site? Let us know at help@newburg.k12.mo.us and we can look into making the information available on the site!