Summer School:  May 23 – June 20, 2018
NO SCHOOL ON MONDAY, MAY 28 FOR OBSERVANCE OF MEMORIAL DAY.

Summer School Starts at 8:00AM and goes till 2:30PM
FREE BREAKFAST AND LUNCH!
Elementary Schedule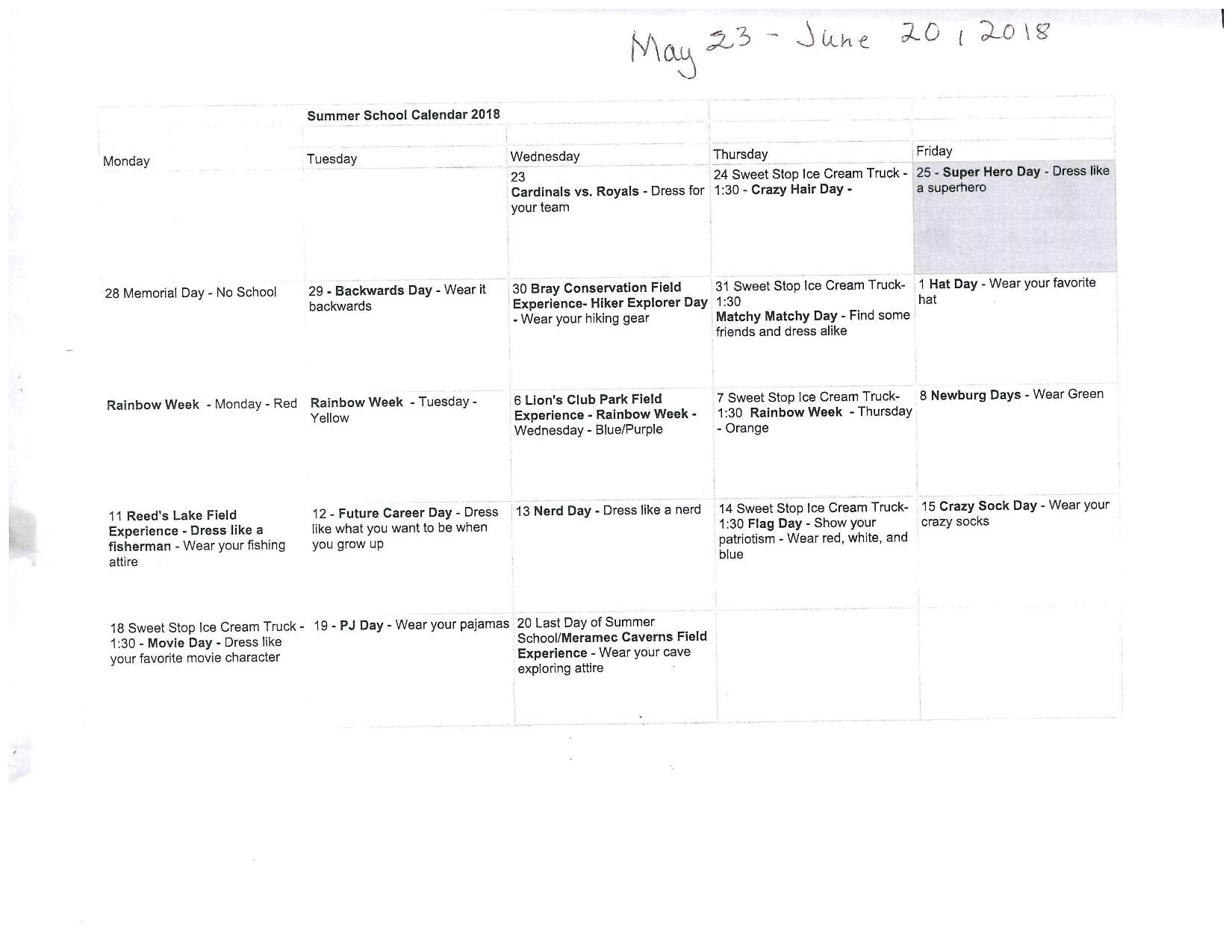 HS Summer School Course Offerings are:
Personal Finance- Mr. Bailey
PE- Mr. Lott
Art- Mrs. Peery/Mrs. Guffey
Speech- Mr. Wisdom
BOT- D. Mr. Peery
Team Sports-Mr. Atchison
Health-Mr. Kamprath
Vocational Agriculture-Mrs Strain-Last two weeks only-7-12 grade
All students move up to the next grade level.
Classes are forming now for Elementary, Middle, and High School.
Elementary turn forms in at the Elementary Office.
7th – 12th Grade students can sign up in the HS Office (Deadline is May 4, 2018)
Credit given to High School Students where appropriate.
For more information, contact Mr. Mudd at 573-762-9653 Ext. 1103, rmudd@newburg.k12.mo.us
In accordance with Federal Law and the U.S. Department of Agriculture policy, this institution is prohibited from discriminating on the basis of race, color, national origin, sex, age, or disability.  To file a complaint of discrimination, write the USDA, Director, Office of Civil Rights, Room 32-W, Whitten Building, 1400 Independence Avenue SW, Washington, DC, 20250-9410 or call 202-720-5964 (Voice or TDD).  USDA is an equal opportunity provider and employer.